As of April 1 2022, the Electric Vehicle Homecharge Scheme has been significantly reformed, with a significant reduction in the availability of partially subsided EV charge point installations. However, despite the new restrictions, plenty of support is still available for individuals and businesses looking to install electric charging infrastructure.
With that in mind, let's walk you through the changes and explain how they might affect you if you're thinking about installing an EV charge point at your property.
How the Electric Vehicle Homecharge Scheme Has Changed
In short, the new scheme (simply named the "the charge point grant") restricts who can access the 75% funding (capped at £350) available for EV charge point installations – namely homeowners.
From 1 April 2022, EV Charge Point Grant will no longer be open to homeowners (including people with mortgages) who live in single-unit properties such as bungalows and detached, semi-detached or terraced housing. If you find yourself in this category, you will now have to bear the full financial burden of the installation costs.
However, support remains available for the following categories:
Individuals living in flats (incl. leasehold flats) and rental accommodation.
Non-resident building owners (incl. landlords and social housing providers).
The government has been widely criticised for the move, which also coincides with cuts to subsidies for plug-in and battery-powered vehicles, at a time when oil and gas prices have reached all-time highs. Many have highlighted how counterintuitive these measures are when trying to move to electric and hybrid-only driving by 2030.
However, as sweeping as these changes are, there is still plenty of support available to those who qualify under the new eligibility criteria.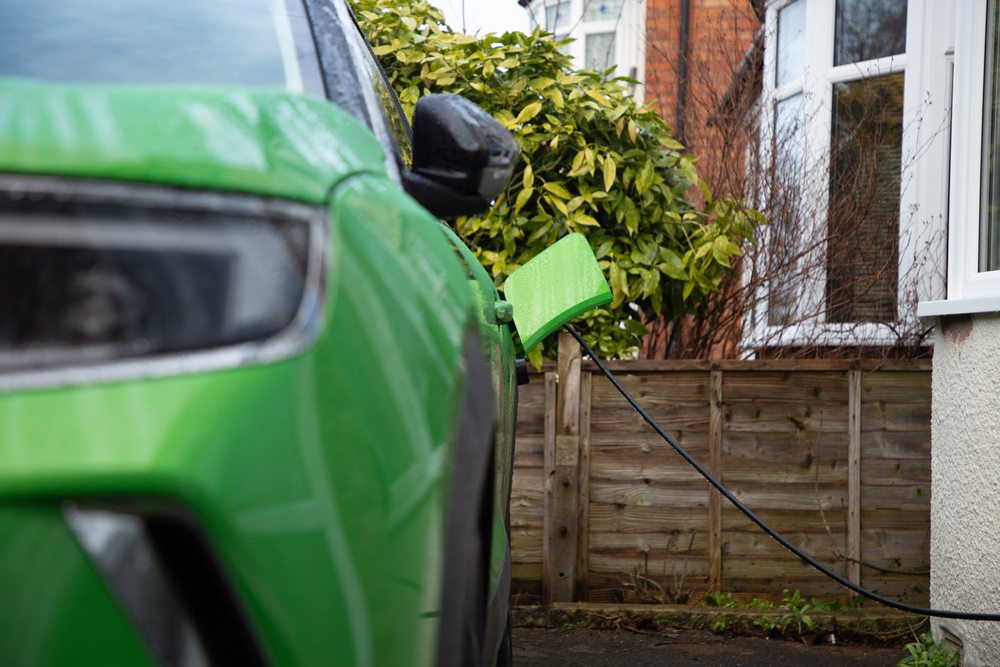 What Support is Available Under the New Electric Charge Point Scheme?
The terms of the support are the same as before, with up to 75% (capped at £350) off your charge point installation. If you rent a property or own a leasehold flat/apartment, the requirements are as follows:
You must have purchased an eligible electric or plug-in vehicle from 1st October 2016 onwards.
You must have off-street parking, such as a driveway, garage, or designated parking space.
Your home charger must be OZEV-approved and installed by an OZEV-approved charge point installer.
You must provide evidence of keepership, lease, and be named as the primary user of the vehicle or have a vehicle on order.
The installation date must not be more than four months ahead of the date of delivery or start date of vehicle use.
The grant application must be completed six weeks prior to the date of installation of the Homecharge unit.
If you fall into the latter category (non-resident building owner), the support has changed slightly. You can receive up to 200 grants a year for residential properties and a further 100 for commercial properties. These may be across several properties and installations or just for one property.
Lastly, under the closely-related Workplace Charging Scheme, there are the following further provisions:
Owners of apartment blocks will be able to provide the building's parking with charge points using a grant of up to £30,000 per building towards the cost of installing charge points (limited to 30 applications per year, per applicant)
A maximum of 40 grants (each up to £350) are available for businesses to install charge points for their staff and fleets.
Speak to Applegarth Today Regarding Your EV Charge Point Grant Application
While it's disappointing that the government has chosen to revoke access to charge point subsidies for homeowners, plenty of support is still available.
To find out if you're eligible or to receive a free EV charge point installation quote, get in touch with Applegarth today to see how we can help you make the switch to battery-powered motoring today. 
We are available via phone on 0151 649 8350, or you can email the team at info@applegarth.co.uk, and we'll respond to your query as soon as possible.