There is good news for electric vehicles drivers in Warrington as the Borough Council announces free EV charging at its Time Square car park and Warrington West station.
The scheme, which will run for a minimum of six months, aims to help support those drivers who are making the switch from vehicles with traditional combustion engines to electric vehicles.
The Times Square car park, in Warrington, currently has 56 EV charge points, which is one of the largest numbers of EV chargers in a single location across the country. There are currently 12 EV chargers also available to use free of charge at Warrington West station.
The decision to provide free-to-use EV charge points comes after the council's climate emergency declaration in June, when they committed to becoming carbon neutral in their own operations by 2030.
The scheme also supports the council's Air Quality Action Plan, which aims to reduce nitrogen dioxide levels within the busy roads leading into and around Warrington.
The Air Quality Action Plan consists of 17-points which include some firm, immediate actions with a focus on sustainable transport, walking and cycling links, a smart transport system and encouraging cleaner fuels and electric vehicles.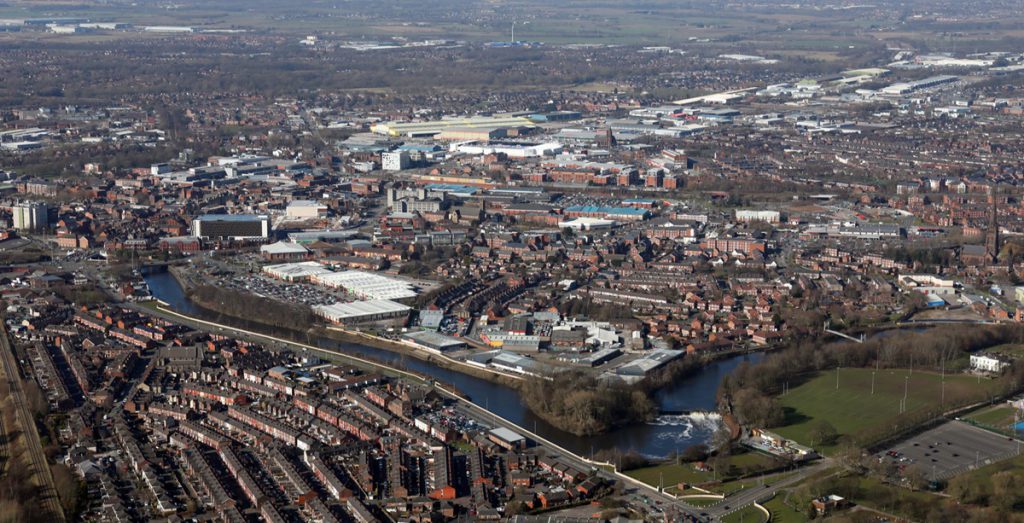 Councillor Judith Guthrie, Warrington Borough Council's executive board member for the environment told the Warrington Guardian: "I'm delighted that our new electric charging points are up and running. It's an important part of our plans to protect Warrington's environment, now and in the future."
"We're committed to doing all we can to help people become more environmentally friendly in and around the borough."
"This is a really unique scheme for a council to be providing its residents with electric charging points, which are powered by electricity generated from its own solar farm, is a pioneering initiative. It also means owning an electric vehicle will be even cheaper alongside the clear environmental benefits of going electric"
Warrington Borough Council will also be launching a new website to help raise awareness of air quality in the borough. The website will include interactive maps, a search by property function, information about air quality management and access to all of the air pollution data that is monitored by the council at over 30 locations across Warrington.
Get In Touch
If you own an electric vehicle and don't have easy access to an EV charge point near your home or business, get in touch with us! Applegarth Engineering specialises in installing EV chargers for homeowners and businesses. We install EV charge points in Warrington, Cheshire, Manchester and right across the North West. Call 0151 645 8350 or email our team on info@applegarth.co.uk.