In recent years, the world has witnessed an incredible surge in the adoption of solar power systems. Homeowners, in particular, have recognised the numerous benefits of utilising renewable energy to power their homes. While solar panels are already a popular choice, there's another compelling technology that complements them perfectly: solar battery storage systems. In this blog post, we will explore why investing in a solar battery storage system is a wise decision for homeowners looking to maximise their energy savings, reduce their carbon footprint, and gain energy independence.
Energy Independence
One of the key advantages of a solar battery storage system is its ability to provide homeowners with energy independence. By storing excess energy generated by solar panels during the day, homeowners can use that stored energy to power their homes during the evening or on cloudy days when sunlight is scarce. This autonomy from the grid not only ensures a consistent and reliable energy supply but also protects against power outages, allowing homeowners to enjoy uninterrupted electricity even during adverse weather conditions or grid failures.
Maximised Energy Savings
Solar panels generate electricity when the sun is shining, but what happens when the energy demand is low or during times of surplus production? Without a battery storage system, excess energy is typically sent back to the grid, often at a lower rate than the cost of purchasing electricity from the grid during peak hours. By integrating a solar battery storage system, homeowners can store excess energy and use it during high-demand periods, reducing or even eliminating the need to draw power from the grid. This maximises energy savings by avoiding expensive peak electricity rates and reducing reliance on utility companies.
Time-of-Use Optimisation
Many utility companies now implement time-of-use (TOU) pricing structures, where electricity rates vary based on the time of day and demand. A solar battery storage system can help homeowners take advantage of these pricing structures by storing energy when rates are low and using it during peak-rate periods. By aligning the usage of stored energy with higher electricity prices, homeowners can significantly lower their electricity bills and save money in the long run.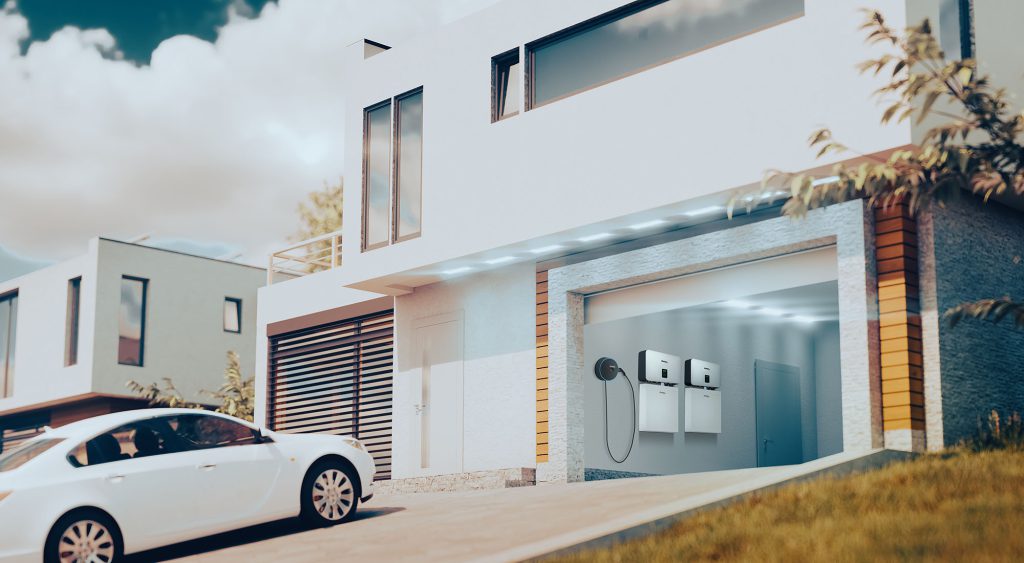 Environmental Benefits
Investing in a solar battery storage system goes hand in hand with reducing your carbon footprint. By storing excess solar energy instead of sending it back to the grid, homeowners can offset their reliance on fossil fuel-based power plants. This not only reduces greenhouse gas emissions but also helps create a more sustainable and cleaner energy future. By adopting solar power and battery storage, homeowners can actively contribute to combating climate change and preserving the environment for future generations.
Increasing Property Value
The growing interest in renewable energy and sustainability has made solar power systems an attractive feature for potential homebuyers. Adding a solar battery storage system to your home can significantly increase its value and appeal in the real estate market. Prospective buyers are often drawn to energy-efficient homes with reduced utility costs, making a solar battery storage system a valuable investment that pays off both now and in the future.
Conclusion
A solar battery storage system offers homeowners an array of benefits, ranging from energy independence and significant savings to environmental stewardship and increased property value. With advancements in technology, these systems have become more efficient, affordable, and accessible than ever before. By investing in a solar battery storage system, homeowners can take control of their energy usage, reduce their reliance on the grid, and contribute to a sustainable future, all while enjoying substantial long-term financial benefits. Embrace the power of the sun and unlock the potential of renewable energy by harnessing it with a solar battery storage system for your home.
At Applegarth we install solar panels and solar battery storage systems across the North West and North Wales for homeowners, businesses and local authorities. For more information or for a free no-obligation quotation call us today on 0151 649 8350 or email info@applegarth.co.uk and a member of our team will get back to you as soon as possible.