In the quest for sustainable energy solutions, solar battery storage has emerged as a game-changer. This innovative technology allows us to capture and store excess solar energy, providing us with a reliable power supply even when the sun isn't shining. In this blog post, we will explore how solar battery storage works, its key components, and why it matters in our journey towards a greener and more sustainable future.
Understanding Solar Battery Storage
Solar battery storage is a system that allows homeowners and businesses to store surplus energy generated by solar panels during sunny periods. Traditionally, excess solar energy would be sent back to the grid or wasted, but with battery storage, it can be stored for later use. The stored energy can then be drawn upon during times when solar production is low, such as at night or on cloudy days.
How It Works: The Basics
The solar battery storage system consists of several key components that work together seamlessly to capture, store, and distribute energy:
Solar Panels
Solar panels are installed on rooftops or other suitable locations to capture sunlight and convert it into electricity through the photovoltaic (PV) effect.
Inverter
The DC (direct current) electricity produced by the solar panels is converted into AC (alternating current) electricity by the inverter, making it compatible with standard electrical appliances.
Battery Storage System
This is the heart of the solar battery setup. The energy generated by the solar panels but not immediately consumed is directed to the battery storage system for later use.
Charge Controller
The charge controller regulates the flow of electricity between the solar panels and the battery to ensure efficient charging and prevent overcharging or damage.
Energy Meter
An energy meter monitors the flow of electricity in and out of the battery storage system, allowing you to track your energy production, consumption, and storage.
Grid Connection (Optional)
In some setups, solar battery storage systems can also be connected to the grid. Excess energy stored in the battery can be sent back to the grid, and when needed, electricity can be drawn from the grid if the battery is depleted.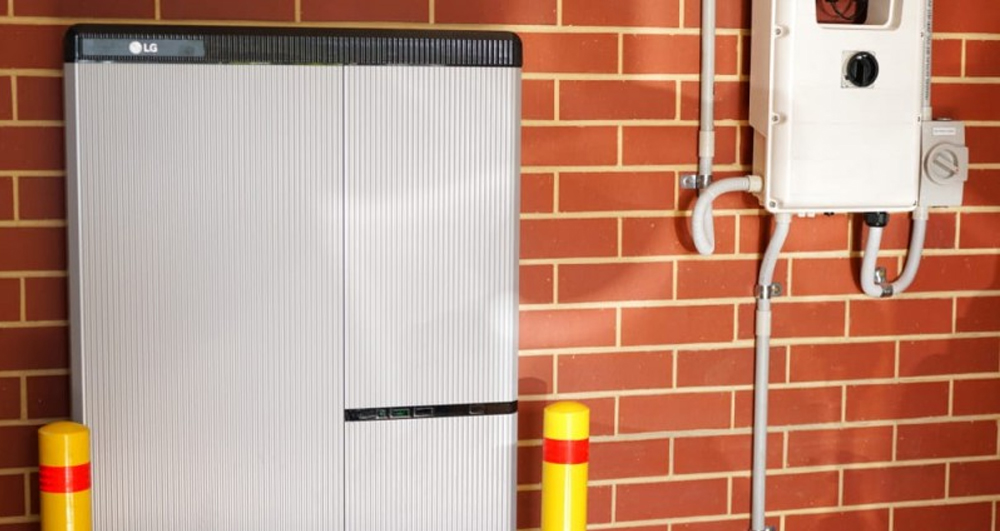 Why Solar Battery Storage Matters
Energy Independence
Solar battery storage allows homeowners and businesses to reduce their dependence on the grid. By storing energy during peak solar production, they can use it during periods of low or no solar generation, becoming more self-sufficient in their energy needs.
Maximising Solar Investment
With solar battery storage, the value of a solar energy system increases significantly. By using stored energy during peak demand hours, users can avoid higher utility rates and maximise their return on investment.
Backup Power during Outages
Solar battery storage provides a reliable source of backup power during power outages. This is especially crucial in regions prone to extreme weather events or unreliable grid infrastructure.
Reducing Peak Demand on the Grid
Solar battery storage can help reduce the strain on the grid during peak demand periods. By using stored solar energy, energy demand from the grid decreases, leading to a more stable and efficient grid overall.
Environmental Benefits
Utilising solar battery storage reduces the need for fossil fuel-based energy sources, leading to a reduction in greenhouse gas emissions and contributing to a cleaner environment.
Supporting Renewable Energy Integration
Solar battery storage plays a crucial role in integrating intermittent renewable energy sources like solar into the grid. By storing excess solar energy, it becomes possible to balance energy supply and demand more effectively.
Conclusion
Solar battery storage is a transformative technology that brings numerous benefits to individuals, businesses, and the environment. By capturing and storing solar energy, it enhances energy independence, maximises the value of solar installations, provides backup power, and reduces the overall strain on the grid. Embracing solar battery storage is a vital step in our collective journey towards a sustainable and greener future. As technology continues to advance, we can expect even more efficient and affordable solutions, further solidifying solar battery storage as a cornerstone of the renewable energy revolution. So, let's harness the power of the sun and invest in solar battery storage for a brighter and cleaner tomorrow. Call us today on 0151 649 8350 or email info@applegarth.co.uk and a member of our team will get back to you as soon as possible.