Solar panels have emerged as a promising renewable energy solution, capturing the power of the sun to generate clean and sustainable electricity. As the world seeks to transition to greener alternatives, understanding the pros and cons of solar panels is essential. In this blog post, we will shed light on the benefits and considerations associated with solar panel installations.
Pros of Solar Panels
Renewable and Clean Energy Source
Solar panels harness the sun's energy, which is an abundant and renewable resource. Unlike fossil fuels, solar power generation does not produce harmful greenhouse gas emissions, contributing to a cleaner and greener environment. By utilizing solar panels, individuals and communities can reduce their carbon footprint and actively contribute to mitigating climate change.
Energy Cost Savings
One of the significant advantages of solar panels is their potential to save on energy costs. By generating electricity from the sun, homeowners and businesses can significantly reduce their reliance on traditional grid-supplied electricity. Solar panels provide a long-term solution that can help mitigate rising energy prices, leading to substantial savings over time.
Financial Incentives and Return on Investment
Many countries offer government subsidies, tax credits, and feed-in tariffs to promote the adoption of renewable energy. These incentives can help offset the upfront costs of installation and provide a favorable return on investment in the long run. Additionally, solar panels can increase the value of a property, making them an attractive investment for homeowners.
Energy Independence and Security
Solar panels provide a level of energy independence, particularly when combined with energy storage solutions such as batteries. By generating their own electricity, individuals and communities are less vulnerable to power outages and fluctuations in energy prices. This increased energy security is particularly valuable during emergencies and natural disasters when traditional power sources may be compromised.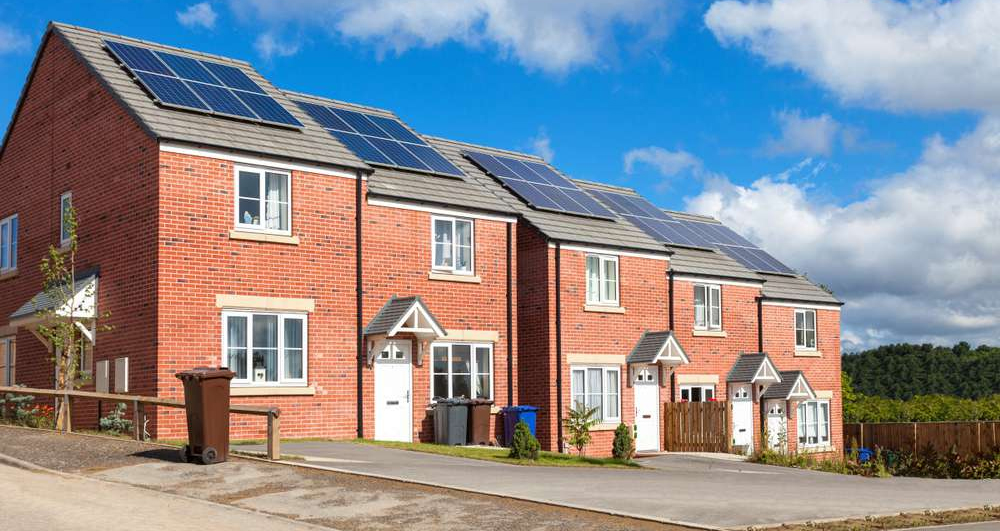 Cons of Solar Panels
Initial Installation Costs
The upfront cost of installing solar panels can be a significant barrier for some individuals and businesses. While the price of solar panels has been decreasing over the years, the initial investment can still be substantial. However, it is important to consider the long-term financial benefits and potential return on investment that solar panels offer.
Weather Dependence
Solar panels require sunlight to generate electricity effectively. Their performance can be affected by factors such as cloud cover, shading, and seasonal variations in sunlight intensity. In regions with limited sunlight or frequent cloudy weather, solar panel efficiency may be lower, impacting their overall energy production. However, advancements in technology and the integration of energy storage solutions are mitigating this concern.
Space Requirements
Solar panels typically require adequate roof space or dedicated ground space for installation. For individuals living in apartments or densely populated areas, the availability of suitable space can be a challenge. However, technological advancements have led to the development of more compact and efficient solar panel designs, making them more accessible for various environments.
Manufacturing and End-of-Life Considerations
The production of solar panels involves the extraction of raw materials and energy-intensive manufacturing processes. While solar energy is clean during its operational phase, the production phase can have an environmental impact. Additionally, the disposal of solar panels at the end of their lifespan requires proper recycling methods to minimise waste and maximise resource recovery. Continued efforts in sustainable manufacturing and recycling practices can address these concerns.
Conclusion
Solar panels offer numerous advantages as a renewable energy solution, including clean energy generation, cost savings, and financial incentives. While the initial installation costs and weather dependence are considerations, advancements in technology and supportive policies are continually addressing these challenges. By embracing solar energy, individuals and communities can play an active role in reducing carbon emissions, achieving energy independence, and contributing to a more sustainable future. As the world transitions towards a cleaner and greener energy landscape, solar panels remain a compelling option to harness the power of the sun.
Applegarth install Solar Panels across the North West and North Wale for homeowners, businesses and local authorities. For more information or for a free no-obligation quotation call us today on 0151 649 8350 or email info@applegarth.co.uk and a member of our team will get back to you as soon as possible.