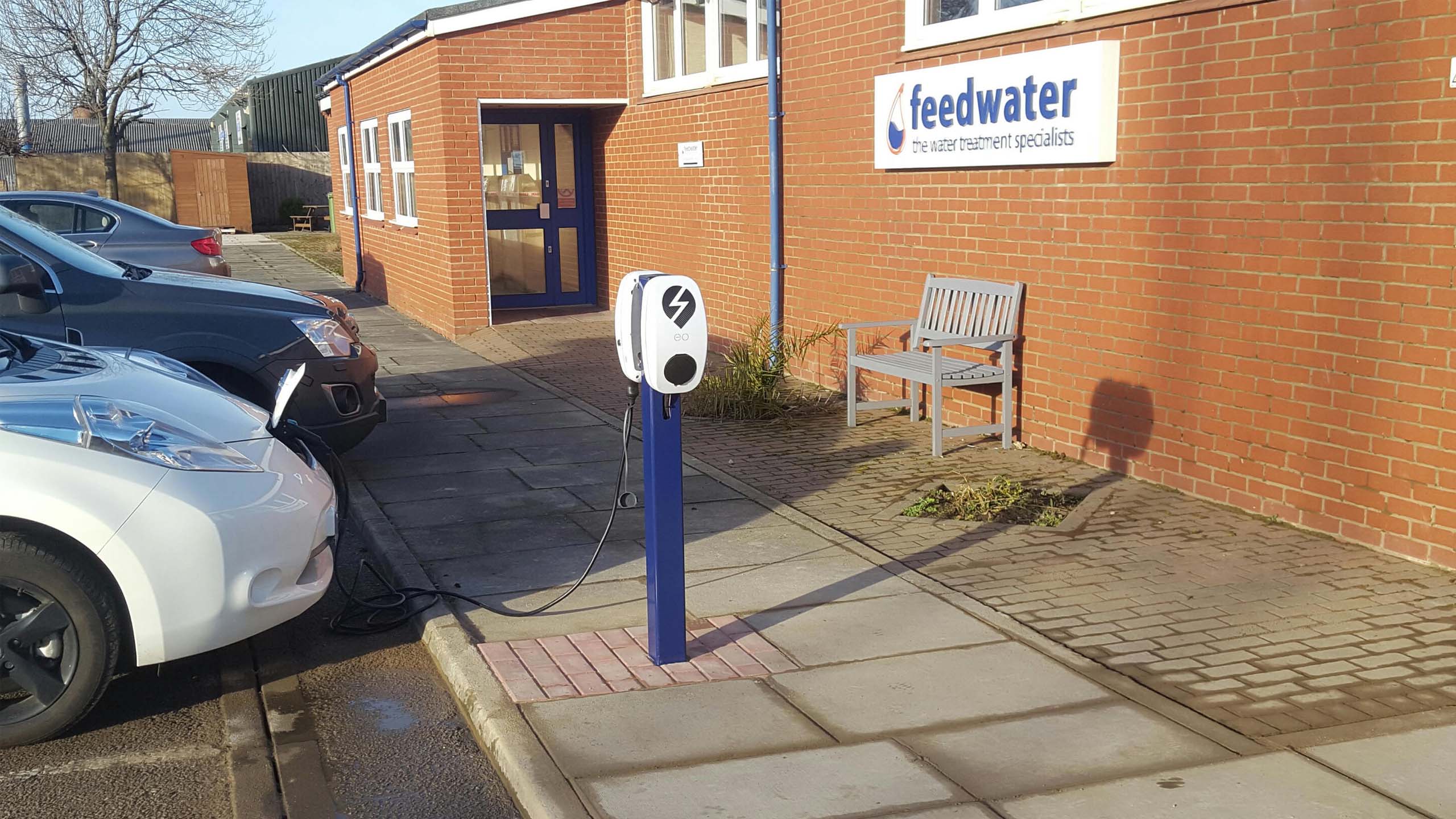 Last week, we visited Feedwater Ltd to install two EO Charging 7.2kW Electric Vehicle (EV) Charge Stations at the site in Moreton, Wirral.
Looking to reinforce their environmental policy by supporting the use of electric vehicles, Feedwater (a global supplier of water treatment and process expertise) approached us during their investigation of EV charging through the Merseyside Employers Network Grant approved supplier list.
Following on from an initial assessment of the site, we discussed the different options available to Feedwater with Gary Hogben, Site Safety and Environmental Manager. With the need for only two charge station at the moment but with expectations to expand in the future, the discussion led to Gary deciding on the EO Charging Genius Station which comes complete with EO Monitoring Portal Connectivity.
The EO Genius is not only a stylish, modern design but allows Feedwater to have complete control of their network through the monitoring portal, providing usage reports by user and unit. It also allows fast access to regular users through the EO app. Simply plug-in and go!
The installation was carried out over two day and covered the electric installation; laying of cable ducting and associated groundwork in line with the IET code of practice. A full handover of the system was included at the end of commissioning by one of our fully trained technicians, ensuring Feedwater had everything in place to continue operating the system.
Get A Quote
For more information on EV charging and discuss whether you could benefit from installing an EV charging station. Please get in touch with us on through our online enquiry form or call us on 0151 649 8350.